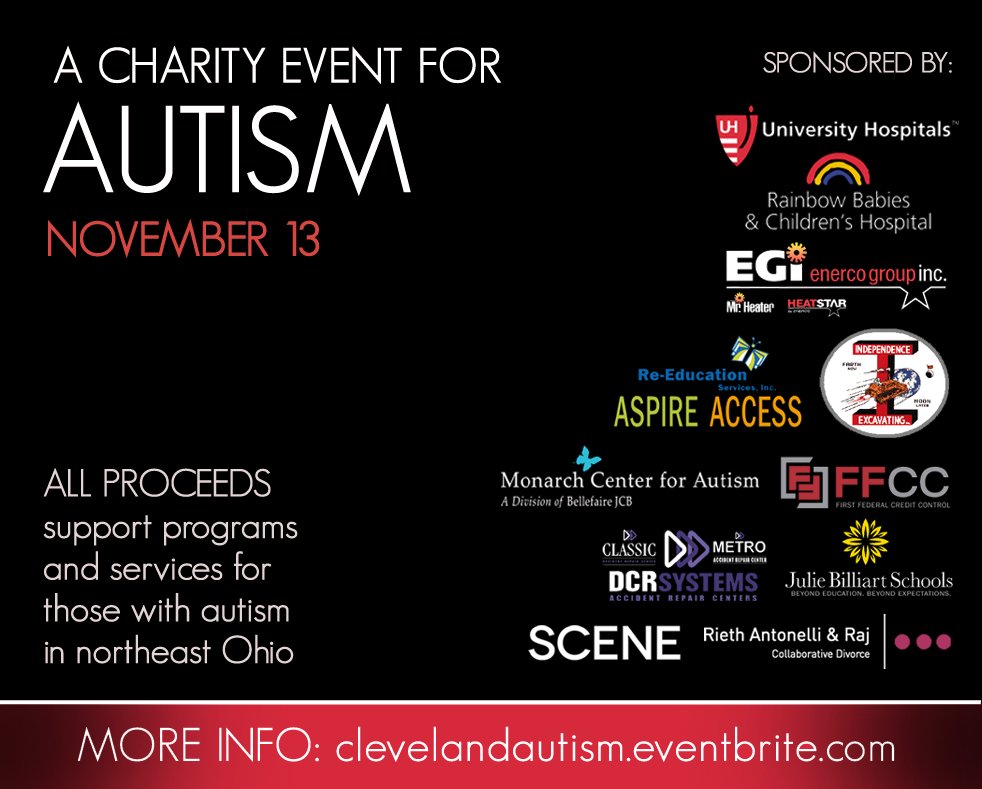 Monday, November 13 at award-winning Fahrenheit with Chef Rocco Whalen! All proceeds support local programs and services for those with autism.
The evening includes a wine tasting of Austin's Red and Austin's Blush, two 'wines for autism' from Grand River Cellars, with label art created by local children with the diagnosis. Celebrity 'bartenders' will be on hand slinging drinks, including Andy Baskin, Ashley Collins, Tom Cousineau, Ed 'Flash' Ferenc, Dustin Fox, Jimmy Hanlin, Dawn Kendrick, Andre Knott, Jensen Lewis, Jason Nicholas and Rick Smith, Jr., with live entertainment by Nick Zuber.
For tickets and more info, visit clevelandautism.eventbrite.com. We hope to see you there!